Top 10 Selling Hospitality Supplies Products at AGH Supply
AGH_Hospitality_2022
The AGH Supply team has been fulfilling the needs of hoteliers in the United States for over a decade. Our endeavour to provide the best has lead us to not only explore partners overseas but also design new products that help hotel owners improve their margins. Over the years our client base has increased manifold with most of them becoming friends who trust us immensely. AGH Supply hosts a portfolio of more than 500 hospitality products; from towels to bed frames, from coffees to cleaning supplies. Of these, there are a few that are a super-duper hit amongst our clients. Today, we decided to list 10 of our top selling products and discuss why they are in so much demand.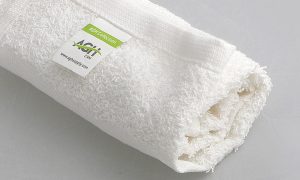 01
Cam Bath Towels
These towels provide the classic, rich experience to the guests and yet are modest to your pocket. Our Cam Border Bath Towels are imported from India, the cotton king of the world. The quality of the fibre is a given and the blend of 86% spun cotton and 14% polyester makes it all the more soft, fluffy and smooth. These are available in various sizes but only in the colour that defines purity – pristine white.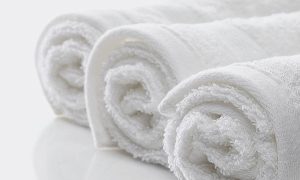 02
Dobby Bath Towels
A hotel that respects guests and their need for hygiene has towels most often in their 'to order' list. However, we do take credit for the sale of our towels. Imported all the way from India, AGH Dobby Border Towels are indeed a treat. Made with a blend of 86% spun cotton and 14% polyester, these premium quality towels entice the guests with their soft and fluffy texture.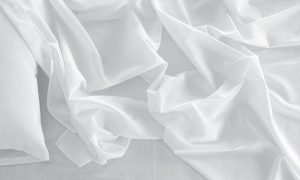 03
T200 Bed Sheets
Gone are the days when guests only expected white and clean sheets to sleep on in a hotel room. Today, everything is about experience. The better the experience you provide, the happier the guests are. AGH T200 Bed Sheets are custom-made in India to provide this experience. White, clean and soft to touch, this is all a guest could ask for. The best part is that you do not need to worry about the price either. These are as cost-effective as they can get.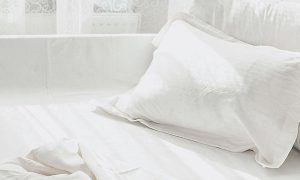 04
T250 Bed Sheets
A premium product for a premium experience. AGH T250 Bed Sheets are especially fabricated for guests who are looking for extra comfort and pampering. Made in India, these sheets boast superior quality fabric with a thread count of 250. Another factor that makes these sheets our clients' favourite is its durability. The pristine white colour stays intact even after repeated usage and washing. Now, isn't that a treat!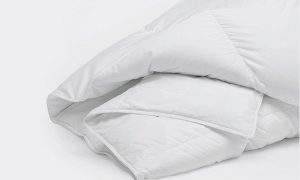 05
Duvet 310gsm Heavy Duty
The benefits of using a duvet has been deeply researched and harped about. But do you know why AGH Supply's 310GSM DUVET is a favourite among hoteliers? Available in full XL, king and queen sizes, these duvets are an epitome of comfort and convenience. Comfort to the customers and convenient for the hoteliers. On a technical scale, 310gsm is equal to a lot of comfort. The guests get a better sleep experience and hotel owners a better inventory!
06
Bed Bug Protectors
Every bed in the United States is constantly under threat. No, we are not body shaming anyone! The culprits here are bed bugs. The teeny tiny insects can be a pain to you and your guests. AGH Bed Bug Protectors not only shield your mattresses from any such invasion but also keep the mattress dry with its waterproof technology. Our impressive collection of mattress and box-spring encasements has different sizes to fit all kinds of beds. These encasements are zippered and easy-to-handle. No wonder they are in high demand!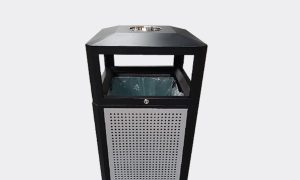 07
Trash Can Liner
Believe it or not, a trash can liner is an hotelier's best friend. A liner is required in every room of a hotel – bed rooms, bathrooms, dining area, kitchen, front office, lobby, smoking area, supply room – the list can go on. Every space in a hotel must have a trash can if one wants to keep the area clean. And trash cans mean trash can liners. AGH Supply Trash Can Liners are strong, leak-proof and come in colour variants. From 7 microns to 22 microns, we have it all, always!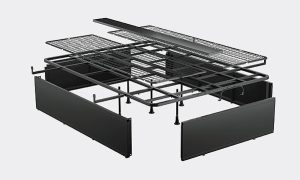 08
AGH 16" Lecto Metal Bed Base Frame
AGH Supply's flagship product, the 16" Lecto Metal Bed Frame is gaining quite popularity. Well, why would it not. With the elimination of box spring, this new design marks the advent of the next generation of bed base frames. This saves quite a lot of your money and time. Another USP of this bed base frame is its durability. They can carry weight up to 3650 lbs and not even flinch!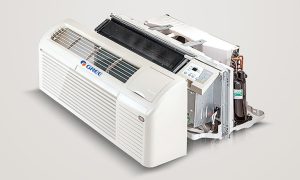 09
Gree Air Conditioners
There is very little that please the ears more than a cost-effective deal. AGH Supply's GREE Air Conditioners offer just that. Easy to operate, thoughtfully designed and catering multi-seasonal needs, these units are a favourite among our clients, with most of them recommending these to their family and friends. Available in a variety of sizes, models and cooling capacities, the units are energy-efficient and designed especially for commercial use. Further, the units come with a 7 year part and a 2 year limited labour warranty. Sounds like gold, doesn't it!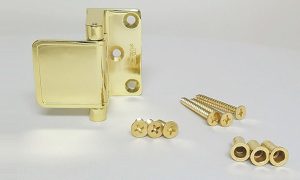 10
Privacy Door Latches
No. This is no ordinary door latch. AGH Hotel Door Latches are designed to enhance the privacy your guests need. The latch allows the user to only partially open the door in order to first identify the person knocking. When fully opened, the latch allows the door to open fully to let people pass. Further, the silicone pads silence any sound that the door would make if shut with a force. If these do not sell in bulk, what will?
AGH Hospitality
With 14 years of experience in the hospitality supply industry, we know your needs best. From housekeeping equipment, furniture, Electronics to Cleaning Supplies, we supply everything to provide your guests with a memorable experience at an affordable price. Go through our product portfolio and feel free to contact us, in case of any question.