AGH Supply has developed online Return Policy for you as smooth as possible.
You can request your Return, Damaged or defective Items or Short Shipped items by 3 ways:
Simply complete the online return form.
Via Email
By calling us @ (800) 991-6501
Complete the online return form
Within 30 days of purchase, we will gladly refund your purchase subject to a 20% restocking fee and any shipping and handling charges. In order to qualify for a refund, you must obtain a Return Authorization form by contacting us via email or call us at (800) 991-6501. Products must be returned in new, resalable condition and in original packaging. If your order contains bulk items, a partial refund will be given for unopened items only. No refunds will be given for any custom or special orders, hazardous products, or sterile products. It is your responsibility to inspect each shipment upon arrival. If a shipment is visibly damaged upon arrival or parts missing, you must provide us written notice within 24 hours of the shipment arrival or you waive any right to a refund. If a product is covered under a manufacturer's warranty, we will replace or repair the product according to the manufacturer's warranty and procedures. Please contact us for details. We reserve the right to accept or reject any refunds or exchanges. Click here to view full details on our returns and exchange policies. All refunds will be process within the hours after the item receive and inspect at AGH Supply warehouse.
To expedite your processing time, quicker credit and tracking information, please complete the online return form, or contact Customer Service at (800) 991-6501 for assistance.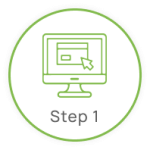 Complete the online return form. Your return will be processed within 48 business hours.
Email or call (800) 991-6501 and provide the reason for your return, part number, and order number. Our Customer Care representative will validate that the item(s) you wish to return are eligible for return and issue a Return Authorization Number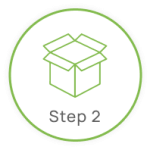 Once your return is processed, you will get an RA number. Write the RA number on a label and put it on the package to be returned. If the package came from a third-party carrier, a return shipping label will be issued or a pickup scheduled for all returnable products. Place the return label over the original shipping label and reseal the box. (Please retain the tracking information from your return label for future reference).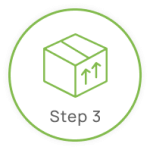 Return the package with the AGH Supply issued RA number and return label to the driver or the carrier assign for pick up.
Following Items are not eligible to return @ AGH Supply:
Customized orders
Close out items
Extended Inventory items
Hazardous materials
Goods shipped outside the continental United States
Special orders,
Volume purchases
Warranty items (will handle by Manufacture)