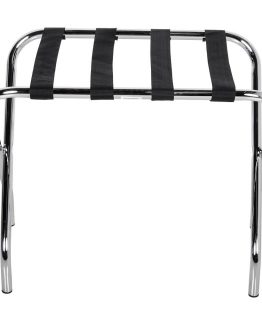 Luggage Rack Without Back Support,Chrome, Black Stripe, Foldaway [20'h x 25-1/4″w x 17″d] 1" Tubular.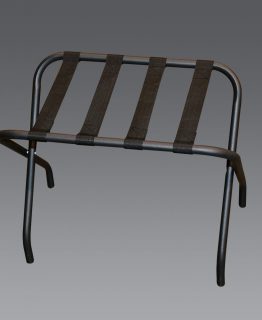 Luggage Rack Without Back, Powder Coated, Chrome, Black Stripe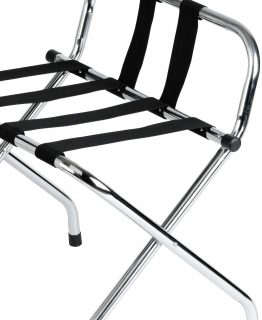 Luggage Rack With Back, Chrome, Black Stripe
Make packing and unpacking the easiest task for your guests with these foldable luggage racks, available in different colors and sizes. The four thick straps on the racks can hold all bag sizes, even the heavy big suitcases. Fold and easily slide them under the bed to save space.