10 Things Every Hotel Room Must Have
AGH_Hospitality_2022
Guests must feel the utmost comfort during their stay at your hotel for them to return and pass around the positive word of mouth. Yes, comfort comes with the quality of mattress that they sleep on, color coordination in the room, ambiance and interior design. However, comfort has also to do with the little things or arrangements in the room. Your guests' experience at your hotel will be much better if you have in place the little things that they might need. Here is a list of 10 little must-haves in a hotel/motel room.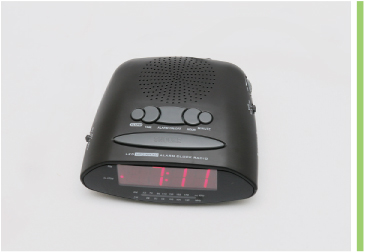 Clock
We may be in the mobile-phone-for-age but we also need to be able to take a break from phones. Bedtime is the most convenient time to do that. Placing an Alarm Clock by the bed will enable guests to take some time off the technology and ease out some phone fatigue.
AGH Hospitality
With 14 years of experience in the hospitality supply industry, we know your needs best. From housekeeping equipment & Supplies, furniture, Electronics to Cleaning Supplies, we supply everything to provide your guests with a memorable experience at an affordable price. Go through our product portfolio and feel free to contact us, in case of any question.